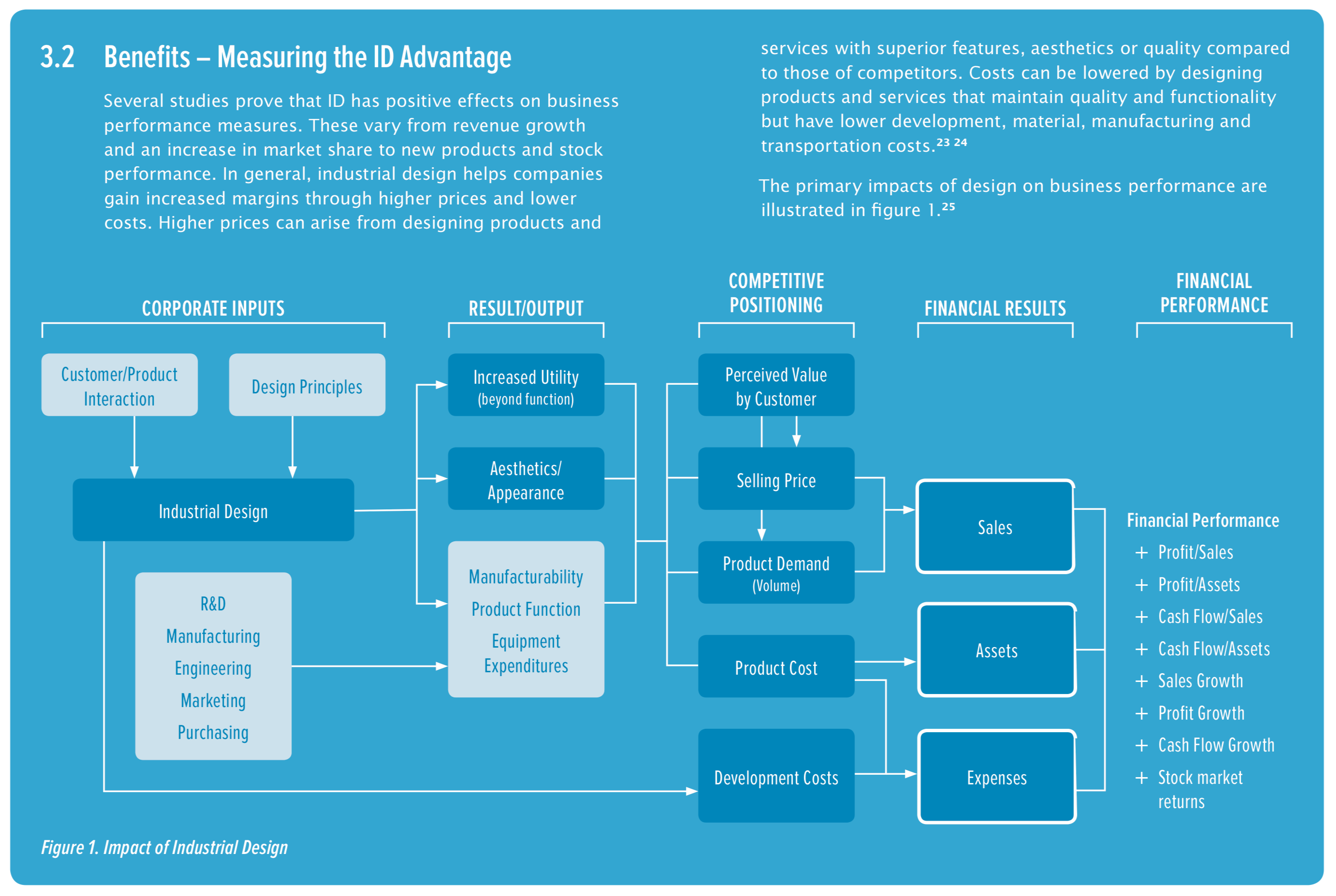 Industrial Design Leads to Success
Almost all of the products we see today are results of the genius and creativity of industrial designers.
Industrial design (ID) is applied science and applied art. Products undergo functional, aesthetic, and ergonomic improvements for better production and marketability. An industrial designer's job is to create and develop a design or concept that would optimize the value, function, and appearance of a product, benefiting both manufacturer and user. These include increased revenue, improved profits, better stock performance and higher market share.
In general, industrial design helps companies gain increased margins through higher prices and lower costs. Higher prices can arise from designing products and services with superior features, usability, aesthetics or quality compared to those of competitors. Costs can be lowered by designing products and services that maintain quality and functionality but have lower development, materials, manufacturing and transportation costs.
There are several benefits of design. For companies, the most useful is the "Four Powers of Design" which are the following:
1. Design as differentiator: Design as a source of competitive advantage on the market through brand equity, customer loyalty, price premium, or customer orientation.
2. Design as integrator: Design as a resource that improves new product development processes (time to market, building consensus in teams using visualization skills); design as a process that favors modular and platform architecture of product lines, user-oriented innovation models, and fuzzy, front-end project management.
3. Design as transformer: Design as a resource for creating new business opportunities; for improving the company's ability to cope with change; or (in the case of advanced design) as an expertise to better interpret the company and the marketplace.
4. Design as good business: Design as a source of increased sales and better margins, more brand value, greater market share, better return on investment (ROI); design as a resource for society at large (such as inclusive design and sustainable design).
Design helps to differentiate and produce premium products in a market where most competitors have the same technology. In general design helps to differentiate the company through three key areas.
1. Competitive Products and Services: ID helps companies to make products more competitive through improved usability and ergonomics, aesthetics, higher sustainability or superior quality compared to those of competitors. It can decrease production costs and ensure that the products meet increasing quality constraints. To gain the greatest competitive advantage ID should be used from the beginning of the development process right through to the release of the product.
2. Enhanced User Experience: Industrial design also helps exceed user expectations through the application of good design in product categories where users have low expectations for visual appeal, functionality or usability. Companies have used ID to humanize technology and create customer loyalty among customer groups that merely expected to have their functionality expectations fulfilled. It also offers a means to customize products for local markets.
3. Strengthened Brand: Design is critical in ensuring that products and services are aligned with the company brand. Companies see product design as a mechanism to deliver a consistent message about the company to customers. Products represent the brand in consumers' minds and brand values are integral aspects of the design process.